Hey everyone! I know it's been a while but as I promised I'll be adding more posts from now on. Since it's been a while I decided I should post my most recent and most favorite mani! This mani is based on one of my most favorite movies of all time. The Jurassic Park movie!! I've loved that movie since forever! So anyway, here it is!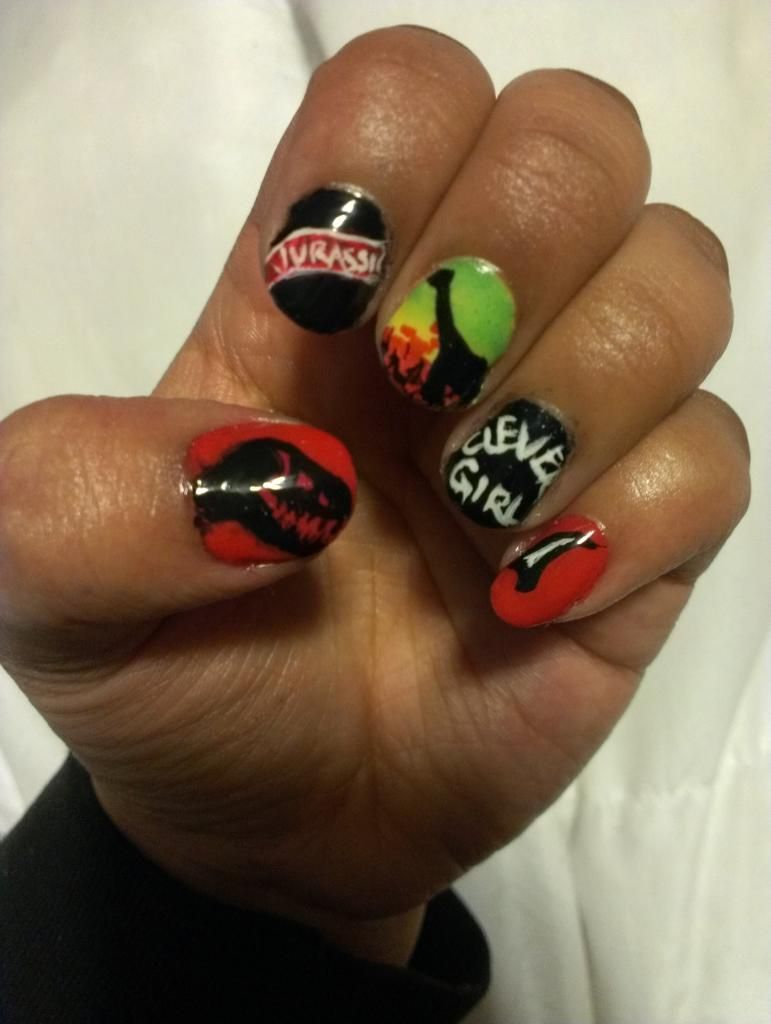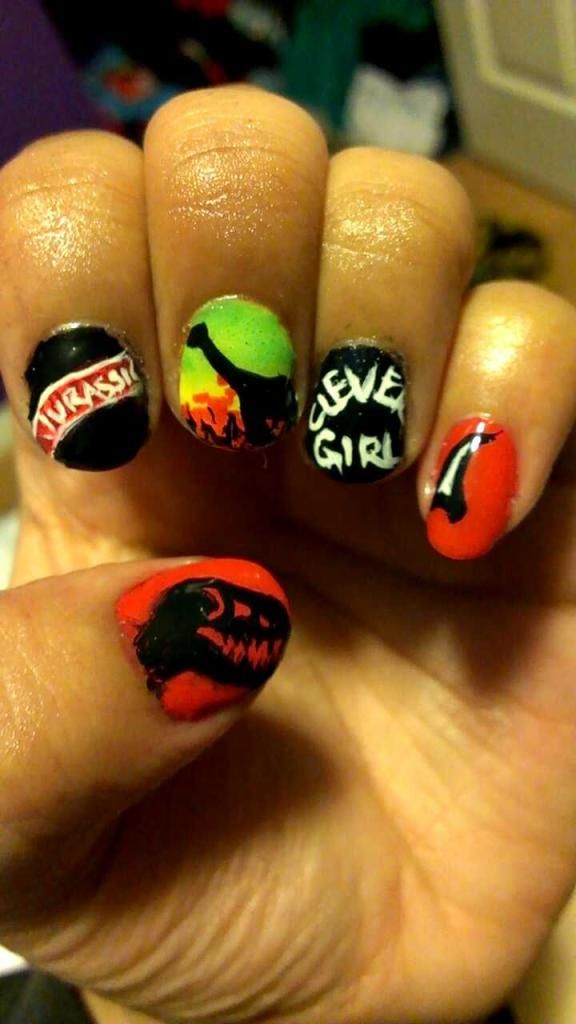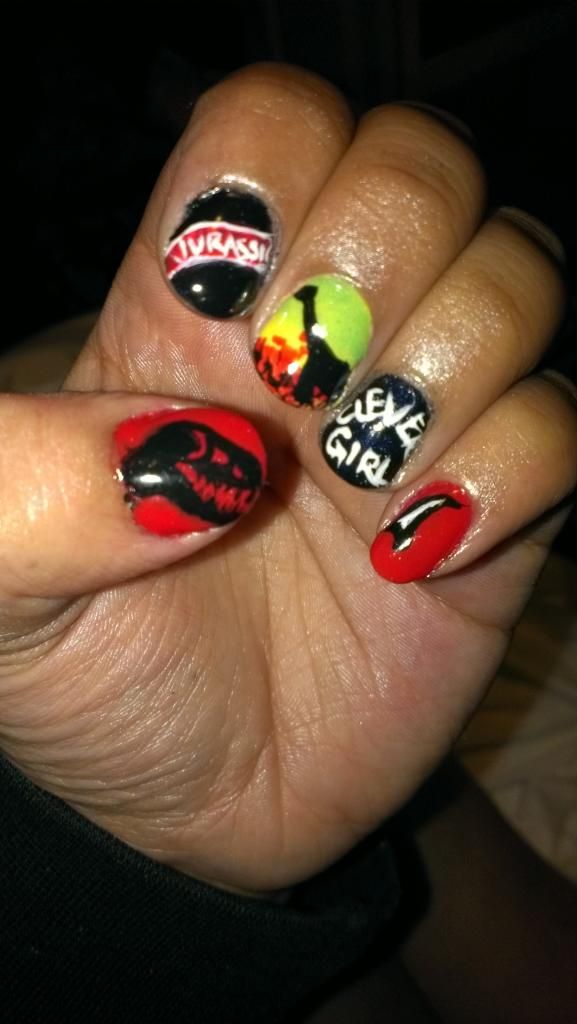 So from left to right is the T-Rex, The Jurassic Park banner, Brachiosaurus silhouette with a sunset in the backround using the colors from their iconic jeeps, clever girl because well.. it was an awesome line, and last is a raptor claw.
I personally am so proud of this mani since its been soo long since I haven't done nail art in so long! Thanks for checking this out and hope to hear some feedback from you guys! enjoy!